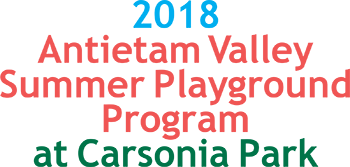 When: June 18-August 2 • Monday-Thursday • 9 am-4 pm
This is a free program offered to children ages 7-12 who live in the Antietam Valley.  Registration is required.
When you register your child for the playground program, they will automatically be registered to participate in the TIPS program. TIPS will take place on Monday and Wednesday mornings of Playground from 10:30-12:00.
** new Download:  2018 playground registration packet
Registration packets are also available at the Mt. Penn Elementary School office, or may be requested from your child's classroom teacher.