RENT THE "REC"
We hope we can help you host your party or celebration this year!
AVRCC rents out the recreation center located in the 900 block of Byram Street for events such as birthday parties, wedding receptions, first Holy communion parties, baptisms, and graduation parties.
The Rec Center is a free standing one-floor brick building equipped with a kitchen, bathrooms and large open gathering area.
We offer a full kitchen, dance floor and chairs/tables to seat 100.
We now have heat, so the Rec Center is available year round for your event!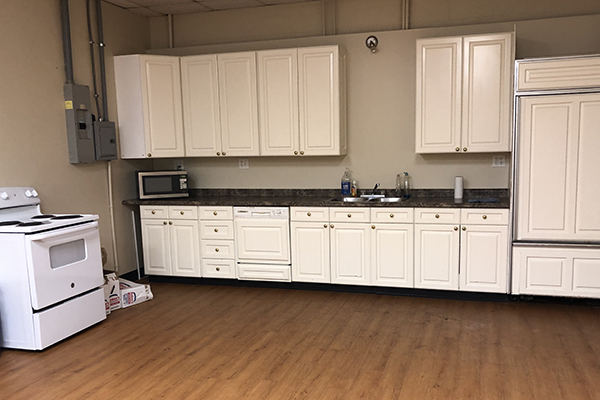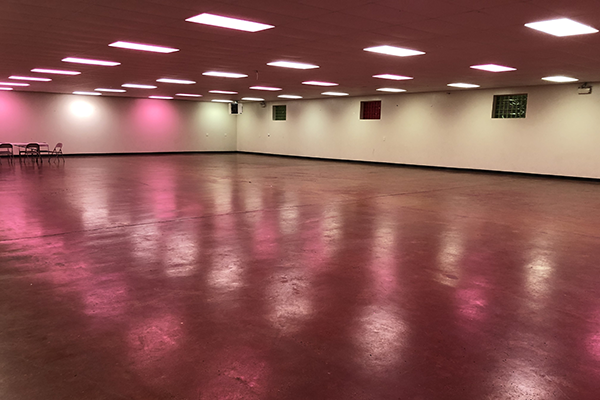 The Center is available to rent Monday through Thursday for $275/day, Friday rental is $325/day, Saturday rentals are $500/day, and Sunday rentals are $400/day. Current pool members will receive a once a year discount on Saturday or Sunday rentals. There is also a $200 refundable security deposit required to reserve your date.  We require payment in 2 separate checks – one for the rental and one for the security deposit.
>> Download a Rec Center reservation form updated 11/2023
** Please note – the building rules and restrictions are included on the reservation form.
Include your 2 checks for rental and security deposit (please write your driver's license number on both checks) with the completed form in an envelope addressed to "AVRCC Rec Center Rental."  Drop at or mail to the pool office (letter slot in the blue office door at 905 Byram Street, Reading, PA  19606 – door facing the large pool parking lot near the sign board).
Checks/Money Orders are accepted for the rental and security deposit. There is a $40 fee for each returned check. We will not accept checks for events occurring within 10 days – then only Money Orders/Cash will be accepted.
The rental check is non-refundable and will be deposited upon receipt. The security deposit check will be also be deposited upon receipt. Once your event is completed and if there is nothing checked by our representative on the AVRCC Rec Center Rental Check-Out Sheet, we will send you a check for the full amount of your deposit.  Should we need to clean after your event, $50/hour will be deducted from your deposit.
The Center must be cleaned and locked by 10PM due to the proximity to neighborhood homes. A late fee of $75/hour will be charged if the Rec Center is not locked by 10PM