REC CENTER RENTALS
Now booking for rentals!
We offer a full kitchen, dance floor and can seat 100. The Rec is heated, so the center is available year round for your event!
>> read more
DESIGNER PURSE BINGO RETURNS!
Join us once again for this great event, while supporting the Antietam Alligators.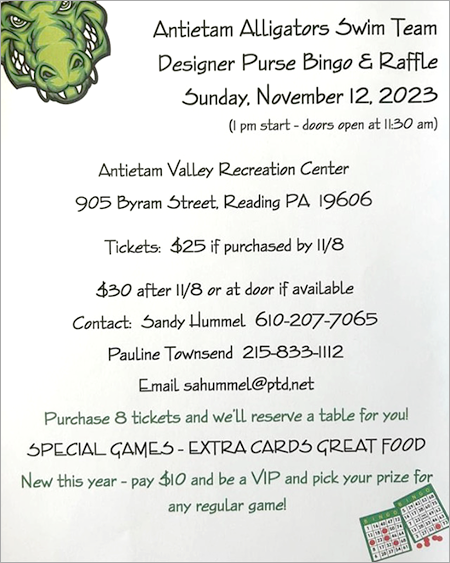 You can now purchase tickets for the Designer Purse Bingo online!
Apple Pay, Paypal, Credit/Debit Cards accepted.
Scan the QR code below: